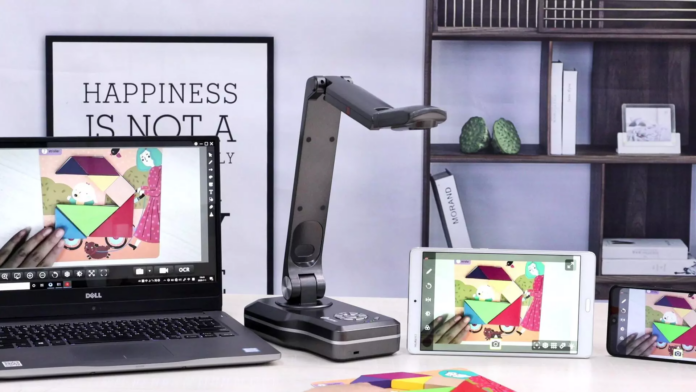 The comparison between projectors and document cameras has been on the rise for quite a long period. This debate got even hotter due to the creation of an HDMI document camera. Normally, document cameras come in different types, based on their connections. They can come with a USB USB to connect directly to the laptop or with an HDMI. Projectors, on the other hand, usually connect through an HDMI. Between both devices, projectors have existed for a longer period, and they can't get extinct very easily. For a long while, before document cameras emerged, projectors were the main way we presented on whiteboards and walls. The world had gotten so used to the idea of projectors. Some were enjoying the use of the devices, while the innovative minds were thinking of how to make the projectors work better. Projectors may have existed for a long time, but they sure do have a lot of problems.
The main problem with the projector was immobility. Projectors are heavy and not so easy to move around. Most people opted to buy the overhead projectors and install them in one room. This may be limiting because any time you want to present anything, you need to get to that room. Other types of projectors were created along the line, but the struggle to have them in a stable location was tough. In almost all spheres and features, document cameras are better than projectors. But as expected, it takes a while for the populace to accept innovation. That is why the comparison between document cameras and projectors still exists. This article is a detailed comparison of document cameras and projectors.
What Are projectors?
A projector is a device that uses rays of light to display on another screen the display on a connected computer. Usually, a projector has its main connection as HDMI.
Advantages of projectors
Factually, projectors have a lot of advantages, as we have used them over time. Some of the advantages include;
Help presentations: For decades, projectors were used to present.
Lasts long if well maintained: Although projectors were rarely moved from place to place, these devices stood the test of time with the right maintenance.
Disadvantages of projectors
As useful as a projector seemed to a lot of us, it had a lot of limitations. These limitations are the Disadvantages that document cameras are thriving on today. Some of these Disadvantages include;
It is usually static
Limiting
Your shadows can come in the way
It is too big
What Are Document Cameras?
A Document camera is a device similar to projectors, but this time it has more functions than aiding presentation. It has a series of connections, including USB and HDMI connections.
Advantages of document camera
Because it is thriving on the downsides of projectors, there are many benefits of document cameras. These benefits include;
It is portable
It is a more flexible
Document cameras were created with new and easy technology
A lot of document cameras can work with zoom
Disadvantages of Document Camera
As well as there are many advantages, the Main Disadvantage of this device is its high cost. It may cost high, understandably due to its amazing features.