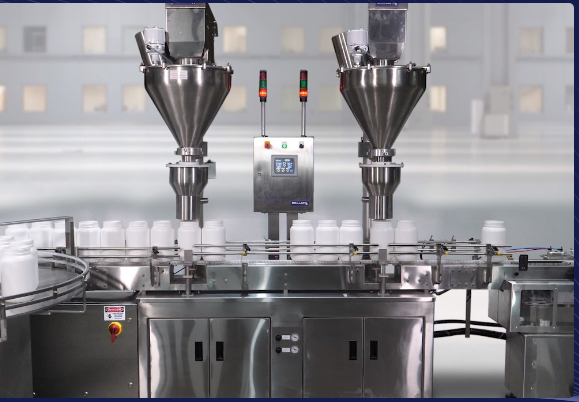 A powder-filling machine is a versatile addition to any production line. They are faster and more accurate than manual filling methods and can also be customized to suit your specific product and packaging needs. But with so many different models on the market, how do you know which is right for your business? Keep reading to find out.
Types of Powder-Filling Machines
Three primary powder filling machines are auger fillers, gravity fillers, and volumetric cup fillers. Auger fillers are best suited for products with a fine powder consistency, like spices or flour. On the other hand, gravity fillers work well with heavier powders, like talcum powder or sand. Finally, volumetric cup fillers are designed for products that have clumping tendencies, like powdered milk or powdered drink mix.
Features to Look for in a Powder Filling Machine
Once you've determined which powder filling machine is best suited for your needs, you'll need to narrow down your choices by looking at features. Some features to consider include:
The ability to accommodate multiple head types.
This will allow you to use the same machine for different products without having to buy separate machines. Although some factories prefer buying different products, you should try a versatile one.
A wide range of filling volumes.
It will give you the flexibility to package small and large quantities without buying two different machines. Since you are going to fill different products, the variation volume feature is a requisite
An easy-to-use control panel.
Look for a machine with user-friendly controls that make it easy to change settings on the fly. If an operating system is complex, you need to hire an expert to handle its job. Thereby, it's always a good idea to use some easy controls so that anyone can operate it- even without any prior tech knowledge and experience.
A compact design
If space is limited in your production area, look for a powder-filling machine that only takes up a little room. Compact machines take less space and bring more benefits.
A high accuracy rate.
This is especially important if you're filling containers with many small
pieces or if you're working with expensive powders. Always read customer reviews to determine whether the machine works as accurately as you want it to.
Durability
Powder-filling machines are a significant investment, so you'll want one built to last. Look for a machine made from high-quality materials that withstand years of heavy use. The problem is that some machines become useless after years of use, and your investment goes down the drain. It's always suggested to purchase from a well-reputed brand so you won't get a non-durable machine.
Conclusion
When it comes time to investing in a powder-filling machine, there are a lot of factors to consider. It's good to specify your needs first and then select a machine that fits all the boxes of requirements. But by finding the suitable machine for your needs, you can rest assured knowing that your investment will pay off in the long run.